MOBILE PHYSIOTHERAPY, OCCUPATIONAL THERAPY AND PODIATRY​
Because your clients deserve the best care
Don't Let Their Health Hold Them Back
Experienced mobile healthcare for your clients
Getting out and about to receive healthcare is not always easy. That's why we focus on delivering mobile health services; we're giving your clients access to treatment and rehabilitation services in the comfort and convenience of their home. A mobile visit from us will deliver the same level of care (if not better) than they would receive when visiting a clinic — the only difference is we bring the health care to them.
Helping your client's body move and function better so they can live their lives and reach their goals. Our Physiotherapists will support them with a range of treatment techniques, including manual therapy and exercise.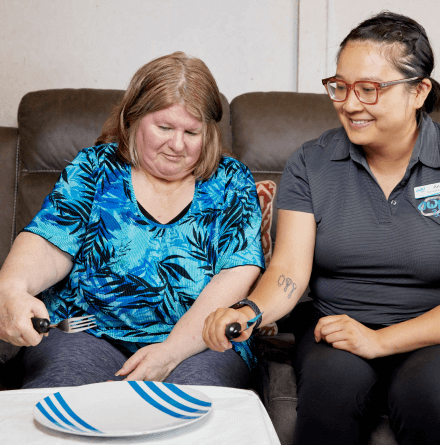 Mobile Occupational Therapy (OT)
Working with clients to make it possible for them to do the things they need and want to do to live a meaningful life. We help them to gain or regain their independence.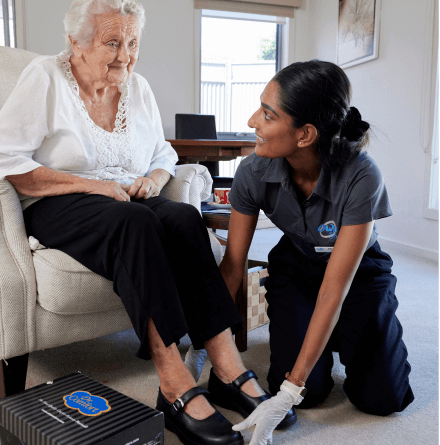 Our feet may be at the end of our body, but their ability to function well can directly impact our quality of life. Our podiatrists will come to your client to help manage a range of foot care and podiatry needs.
A health provider you can trust
Open and transparent reporting so you can stay on top of things
We take our responsibility to provide quality health care very seriously. Call us to arrange support for any of your client's physiotherapy, OT or podiatry needs.
Creating the best outcomes for your clients
We believe the best outcomes are achieved when we build connection and trust with clients, referrers, specialists, and other services to ensure all our clients' health needs are met.
We believe that everyone deserves access to the best care, so we're constantly improving through open communication and feedback channels.
We believe in bringing healthcare to our clients at home and in helping them to maintain their independence so they can stay at home longer.
Our team are our best asset, so we invest in building a remarkable team that "go the extra mile" for you and your clients.
MOBILE HEALTHCARE FOR EVERYONE, PRIVATE PATIENTS WELCOME
Mobile healthcare is a great option for everyone, whether you're a provider, carer, parent, or in need of health care for yourself. Our experienced Allied Health Practitioners offer you the flexibility of having us come to your client, whether it's their home, workplace, or another venue of convenience. We work with:
Home Care Package Providers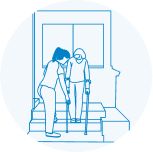 Hospital Discharge Coordinators
NDIS Participants and NDIS Support Coordinators
BENEFIT FROM THE CONVENIENCE AND COMFORT
We bring the clinic to your client, wherever they may be. This way, we can better assess their condition and how it impacts their daily lives. Plus, we can adapt our treatment and support accordingly to provide a truly holistic service. For example, we can incorporate features of their home into their rehabilitation, such as stairs, beds, kitchen or garden. Because at Own Body, we believe everyone deserves the best care and best possible experience with us.
Reduce impact on their life
Optimise treatment to their space
Clear reporting & communication with you Convenient, mobile health care for everyone
Whether your client needs care at home, at work, or in another location, we'll bring mobile health care to them. Our experienced Physiotherapists, OTs, and Podiatrists will bring what they need to ensure your clients get the best care possible.
We operate across: